Who doesn't have a dream job?
Setiap dari kita pasti punya apa yang namanya pekerjaan impian (kalau nggak punya, ayo bermimpi!).
Gue pernah menulis di buku harian pribadi tentang gambaran diri gue lima tahun yang akan datang, dimana Jane sudah berumur 24 tahun, gelar S1 sudah di tangan, pekerjaan mapan dan sukses.
Menjadi penulis terkenal itulah yang gue inginkan di lima tahun mendatang.
I describe myself in five years later on
Looklet
, thanks to you, Looklet!
♥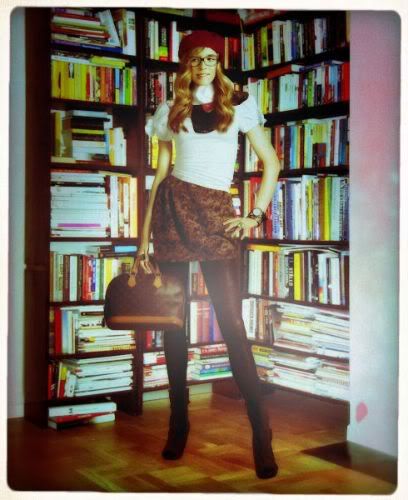 Style description: Imagine I have a really BIG bookshelf in my house, all of the books are my collection since kids. I dressed up well to go to my favorite coffee shop, I have a new writing project so I need a place to get inspirations. Well, kinda impossible to wear outfits just like that in tropical country like Indonesia, so... can I dream about live in NYC or Hong Kong, maybe? :P