"It all ends here..."
So finally, I've said goodbye to my half part of my childhood memory days ago.
I was crying like a baby when I got the ticket, haha nope I'm kidding. But yes I cried two times through the story. I cried when it's scene of Severus's death and the scene of Hogwarts Battle. We lost so many people in the battle. Lavender Brown, Professor Nymphadora and Remus Lupin and the last was Fred Weasley. Regrettably, they didn't show us how they died on the battle.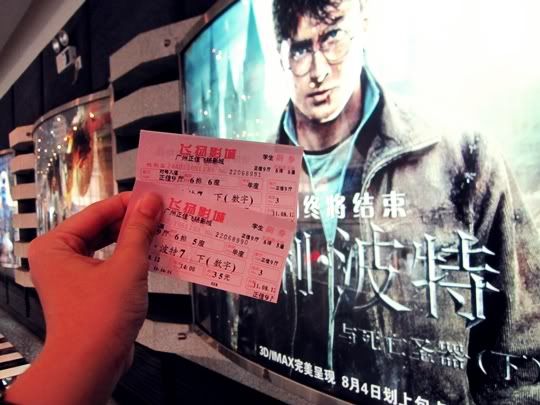 The funny part while I'm watching this film, my boyfriend
who-doesn't-love/like

Harry Potter
and
he never watched/read Harry Potter for his entire life
keep asking me about the story line. Then before we go to the cinema, I talked a lot about Harry Potter story from the first until the last. He was confusing how about Harry becomes a wizard and why Voldemort killed Harry's parents and why Voldemort was exist! Hahaha, poor him. But I was happy and grateful he wanted to accompany me to watch something he don't even now about the movie haha. Thanks so much dear ❤
I worked a little edit for my profile page if you noticed. I just found it that was a wrong grammar and spell there, hahaha. And also changed my profile picture, it's new and I love it! That becomes a sneak peak too for my last post about my holiday I guess. I still have two more weeks for my summer holiday and my food challenge still continuing. In the end of the holiday, I will make a post about the holiday summary, so... wait for it! Have a great day, friends! (: